Executive Director
Cheyenne Mihko Kihêw  (they/them)
Email: executivedirector@edmonton2s.com
Phone: 587-385-9673
Cheyenne Mihko Kihêw (they/them) is a proud nehiyaw/settler mixed person who hails from amiskwacîwâskahikan. Their maternal lineage is deeply rooted in the Driftpile Cree Nation, where they hold registered membership, while their paternal ancestry carries settler origins shrouded in mystery. As a grandchild of Residential School survivors, Cheyenne's upbringing unfolded outside of their own cultural heritage, marked by a journey defined by adversity and resilience. With a fervent commitment to cultural reclamation, Cheyenne is on a path to recover the traditional teachings and the nehiyawewin language lost within their immediate family due to the enduring impacts of colonization. Through personal experiences grappling with substance abuse and street involvement, Cheyenne bore witness to the transformative power of community and the pivotal role of front-line work for individuals seeking support. This firsthand insight ignited a passion for community-based endeavours, leading Cheyenne to immerse themselves in various national and local organizations. Currently serving as the ED of E2S and the Chair of the Board of Directors for the Boyle Street Education Centre, Cheyenne has emerged as a dedicated advocate and leader in their community. Unapologetic in their identity as a fat Indigi-queer femme, Cheyenne lives by the mantra "Aspire to Inspire," which serves as a constant reminder to always strive to be a positive force in the world and to empower others to embrace their truest and most authentic selves.
---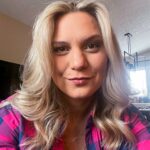 Financial Controller/Capacity Building Manager
Lena Green (all pronouns)
Email: lena@edmonton2s.com
Lena Green hails from Edmonton, situated on the ancestral lands of Treaty 6, where her family heritage is woven through a tapestry of names such as Huppie, Desjarlais, Oakanese, Batoche, Cardinal, and Tremblay. Though adopted into her stepfather's family as a child, she proudly bears the name Green today.
As the Chief Financial Officer and Capacity Building Manager, Lena plays a pivotal role in a multifaceted mission. Her work encompasses a Gender-Based Violence (GBV) initiative, which involves establishing three crucial councils: an Elders Council, a Youth Council, and a Matriarch Council. Lena collaborates closely with Indigenous organizations to combat GBV in their community.
Lena's roots trace back to a lineage of labor activism, a legacy she continues to uphold. Her dedication to labor and human rights has led her to spearhead the formation of a Human Rights Committee for District 3, encompassing all provinces west of Manitoba and the Northwest Territories. As a 2S (Two-Spirit) person, Lena champions the importance of elevating 2S voices, ensuring they are not only heard but seated at the table. Her core values of respect and honesty are unwavering principles she carries into every facet of her life and her time at E2S.
Beyond her professional pursuits, Lena thrives in the embrace of nature. She revels in the serenity of camping and the artistry of fly fishing, passions that come alive during her beloved summer season. Her heart finds its truest contentment in the company of her cherished wife, Christine Braakman.
---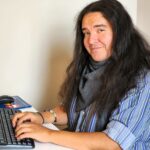 Community Liaison
Stephen Wright (all pronouns)
Email: communityliaison@edmonton2s.com
Phone: 587-385-9670
Available: Mon-Fri – 11 am – 5 pm
Stephen is a Two-spirit Gitxsan/nehiyaw originally from the unceded territory, Hazelton, BC and Treaty 6 Territory, Moosomin First Nation and has been living in amiskwacîwâskahikan off and on since his youth. They have been working in the IT field for over 17 years, owning a Web Development company that catered primarily to small businesses and non-profit organizations. While doing this work they joined the Board of ASPECC and worked with them as the Chair of their Indigenous Committee, and sat on the Youth and Queer Committees. Stephen also sat on several events committees throughout the community for awareness of harm reduction and drug treatment options. While working in the inner city she also facilitated an outreach soup kitchen for members of the community that were in need in several areas in and around that downtown area. During this time the project worked with the Bear Clan Patrol of Beaver Hills House with their outreach.
---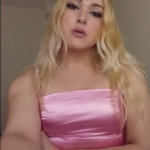 Administrative Assistant
Chanel Ladouceur (she/her)
Email: hello@edmonton2s.com
Phone: 587-689-7042
Chanel Ladouceur was born and raised in ᐊᒥᐢᑲᐧᒋᐋᐧᐢᑲᐦᐃᑲᐣ (amiskwaciwâskahikan in cree), or colonially known as Edmonton, Alberta. She is a descendant of the metis people with roots from Plains Cree ancestors and French settlers. Along with being a transgender woman, she is also 2 spirit. Most of her volunteer work life has come from engaging with indigenous communities and is now excited that she is the Administrative Oskapiew (Assistant) For Edmonton 2 Spirit Society.
---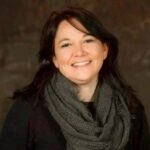 Proposal Writer/MMIWG2S+ Justice & Wellness Plan Manager
Sadie Thompson (she/they)
Email: sadie@edmonton2s.com
---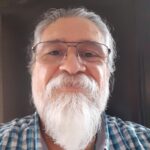 Research & Data Oskapiew
Richard Jenkins (he/they)
Email: research@edmonton2s.com
---
For any emergency support please call 911, or visit your nearest emergency center.
For suicide prevention, you can contact:
• the Distress Line: 780-482-4357 (HELP).
•Brite Line: 1(844) 702-7483
For immediate needs please contact the necessary people either at E2S or within your circle.  Please follow us on social media for frequent updates on the things happening around E2S.