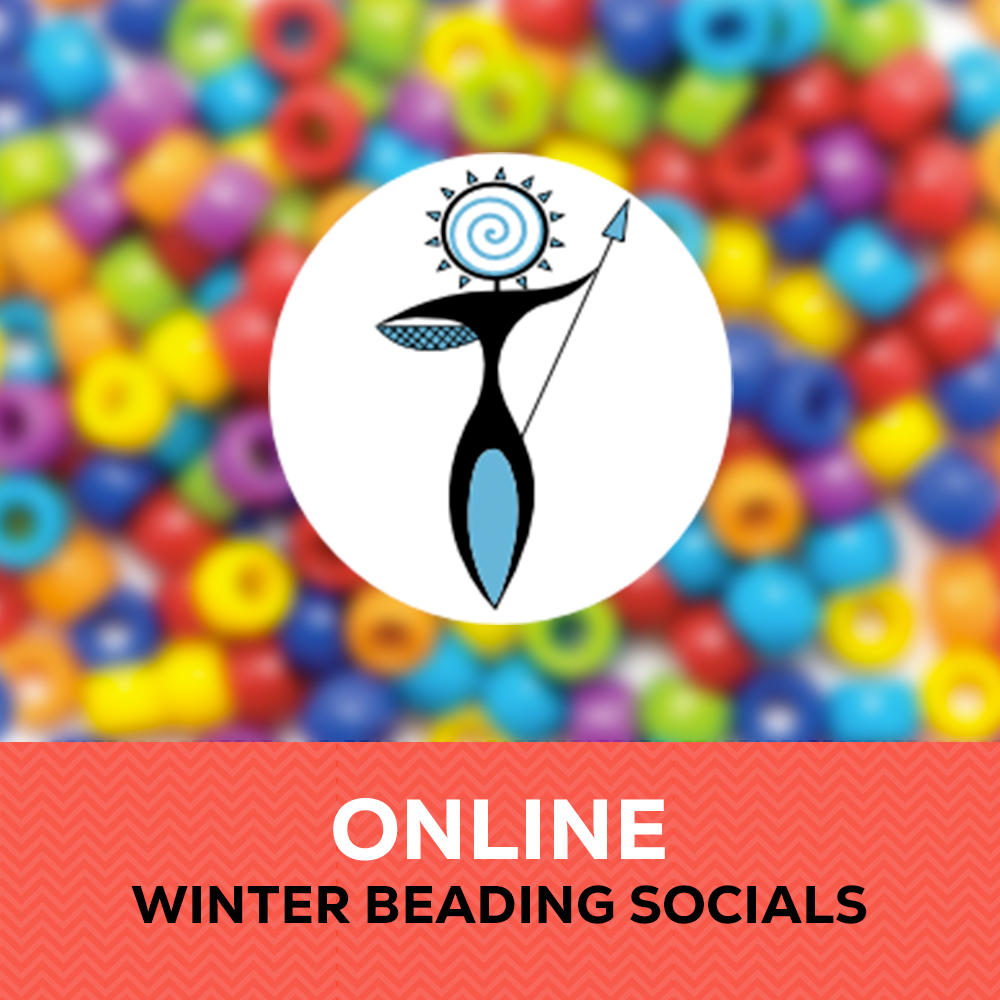 Winter Beading Social – Peyote Stitch Feather & Dreamcatcher
Projects: Peyote Stitch Feather
HISTORY
For the past couple years, E2S typically hosted monthly drop-in socials which were open to all skill levels where materials were provided and individuals were able to bead, sew and create in a friendly environment and meet new people. We began doing weekly socials, however, for obvious safety reasons we had to put these sessions on hold due to the pandemic.
INDIGENIZE PRIDE: ONLINE BEADING SESSIONS
This past August, in response to the pandemic, E2S collaborated with Calgary Pride to bring 12 online beading sessions throughout the month of August, with three 90 minute sessions per week facilitated by Lisa Ladouceur. E2S endeavours to keep it going as the turnout and feedback has been wonderful 🙂
WINTER SOCIALS
Thanks to the Canadian Red Cross COVID Relief Fund, we are able to provide these socials with the same Teacher (more information below) from the Fall and earlier Winter series! These Saturday sessions will run on March 27th & April 3rd @ 4pm MST.
SKILL LEVEL
For beginners, we hope this will create a welcoming, no-pressure environment to learn. Well-seasoned artists are also welcome to join.
PROCESS
We are providing kits with all the supplies included at no cost to the participant. Anyone in Alberta is eligible to sign up. All you need is a willingness to learn and passion for creativity! Oh and of course, meet new people. Beading kits will be emailed out as early as possible. Thank you in advance for your patience as we work diligently to offer you this virtual programming.
Only one (1) kit can be sent to a registrant. We only have thirty (30) kits to send out in this series. Sign up FAST 🙂
We welcome allies, both Indigenous and non-Indigenous alike. We will follow-up with proper etiquette and protocol guidelines for our non-Indigenous relatives who wish to participate.
For this beading social series there will be an age limit and we ask that all participants be 16+.